Our Web App
ClubCreator is a new and innovative way to get out and stay active. We developed the tools to help you and your group schedule and plan events. Features include a simple and easy to use club creator, event scheduler, club calendar, your own page, and the ability for group members to post and share photos.
Our goal is to help people create casual sports teams or hobby groups that interact both online and offline. We feel that getting out and staying active is important for health and wellbeing.
We appreciate any and all feedback for improvements to ClubCreator.
Club Website
Quickly and easily create your club website with our easy to use club creator form. Personalize your own club website with your team or group name, location, and images. Share the direct link for your website with your friends via email or social media. Club pages are responsive and viewable on mobile devices and tablets.
Club Software
Along with your club website, you have access to many great features which will make it easy for you to stay organized. Features include: a club calendar which displays all current club events, event creator form, ability to invite members to your club, members may post comments, photos, or host events.
Local Results
List your club as public and set the location to make it viewable within search results. Your club page will also be indexed by Google when set to public. If you set your club page to private, you may email the link to future members. For private clubs, you will have to approve members before they have access to post or see club content.
Calendar of Events
Members of your club page will receive email notifications whenever a new event is created and email notifications of upcoming events where they have RSVP'd as yes. Club members may comment on the event page with information such as items that they want to bring or with questions that they may have. Events may be canceled or modified when needed.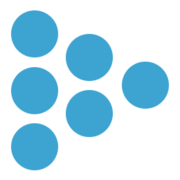 Install our app on your home screen for quick access
Tap the share icon and then add to home screen.